Poetry in flight
Share - WeChat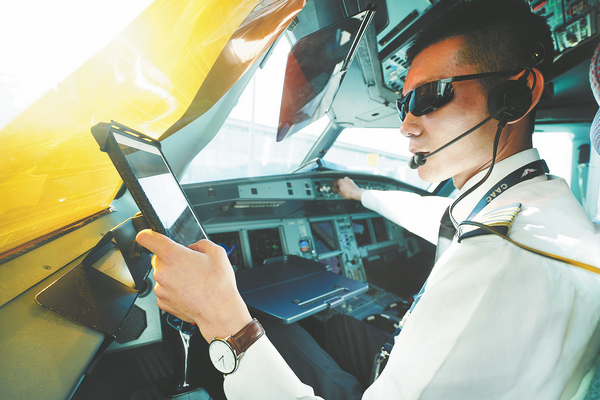 Airliner captain's love of classical verse sees him soar to unexpected celebrity, Zhang Xiaomin reports in Dalian.
Ma Baoli, a pilot with the Dalian branch of China Southern Airlines, in Northeast China's Liaoning province, has won the moniker "poetic captain" for his passion for poems.
Many people might, when they see a beautiful view, simply say it is beautiful. But Ma recites ancient Chinese poetry instead.
While flying over the Yellow River, he thinks of this verse: "Do you not see the Yellow River come from the sky, rushing into the sea, and never come back?" Above the Yangtze River, he recites: "Wave after wave, the Yangtze River roars east, sweeping away with it all our heroes."
If conditions permit, he shares the poems with passengers via captain's announcements.
Most Popular