Shirking environment responsibility not normal
Share - WeChat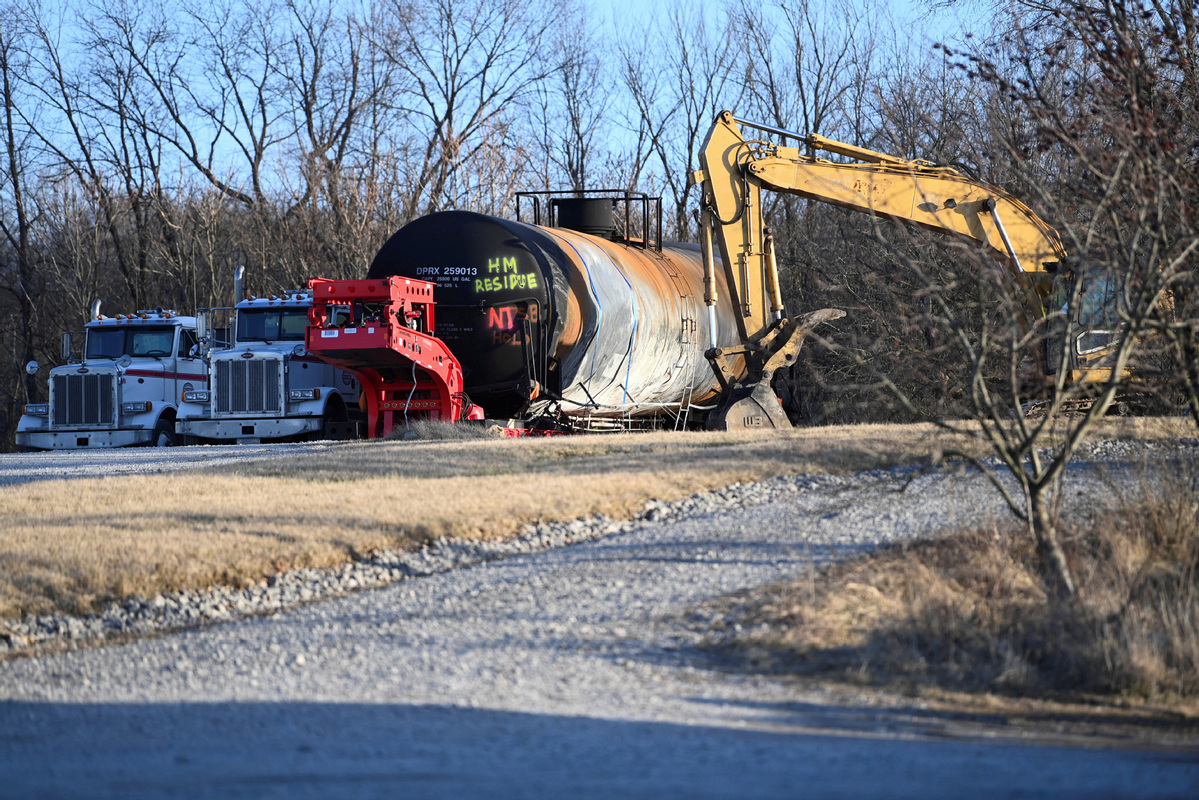 The US Environmental Protection Agency insists that the water and air in East Palestine, Ohio, are "safe" and "normal". Yet many residents living near the site of the train derailment complain of rashes, a sore throat, nausea and headaches. Some were even coughing blood and the local hospitals diagnosed them as ailments caused by exposure to chemicals.
It is very likely that by now parameters of most air and water samples do not exceed safety limits.
However, that is not reason enough to drop the alert, especially when people are complaining of sore throats, headaches and even coughing blood, and doctors see a link with the toxic chemicals that were on the train that derailed.
Also, the "safe" and "normal" certification should not rid Norfolk Southern, the company that owns the derailed train, of its responsibility.
There were reports that it planned to pay every resident in East Palestine $1,000 and $25,000, a pittance considering medical costs in the United States.
It should not rid it of any responsibility toward the environment either. At a news conference on Feb 23, the Ohio Department of Natural Resources mentioned that at least 43,785 fish and other aquatic animals had died following the accident. As it takes longer for water to refresh, the recovery of the marine environment may take longer.
All these call for greater efforts and safety measures toward the environment. Reports say that the braking systems of some trains in the US date back to the American Civil War (1861-65) era, thus being responsible for frequent derailments in the country. Maybe it is time to upgrade the system to prevent similar tragedies from happening again.
Most Viewed in 24 Hours
China Views